Tadaa! Tadaaa! The LEGO party begins!
Glad to see you! ☺️
FAQ – Frequently asked questions can be found at the bottom of the page.
Some important information about the condition of our items.
Used bricks
Bricks are cleaned by machine & in good condition.
Electrical parts are tested and free of corrosion.
Printed elements are not faded.
Fragile parts are complete and not cracked or have stress marks.
Some mold variations, to keep prices low, are not listed separately (e.g. Plate Modified 1×2 with Clip).
Any damage will be explicitly mentioned.
We would like to point out that the bricks are used. Small scratches e.g. can occur and are normal signs of use.
Instructions, sails and paper goods
| | | |
| --- | --- | --- |
| 1 | = | Like new or very good condition. No tears, maximum 1 small bend! |
| 2 | = | Good condition. Slight bends or abrasions possible, but no tears! |
| 3 | = | Good readable condition. Bends present, possibly also torn or marked. |
| A | = | unpunched |
| B | = | punched |
New bricks
The bricks come from new sets and are sorted by hand. Small scratches may occur due to movement in the box or bags. Some shape variations are not listed separately to keep prices low (e.g. Plate Modified 1×2 with Clip).
Note for orders with many lots!
We charge a handling fee for orders with a low lot value. Unfortunately, the raised personal costs make this step necessary. You can see the exact cost calculation in the compact chart below.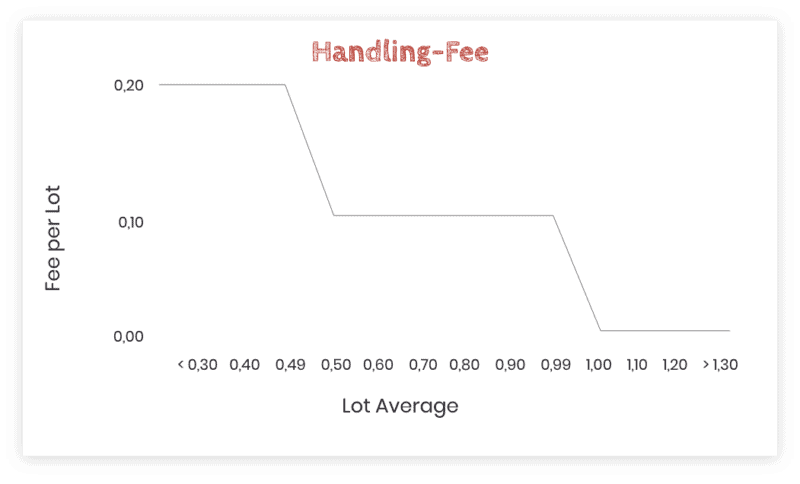 Questions or suggestions?
We are here to help and are always at your disposal. Build your very own LEGO experience with us!